Loxeal 2 parts polyurethane resins are designed to bond a wide range of materials.
Gel time, from 5 to 20 minutes, allows to position the parts properly.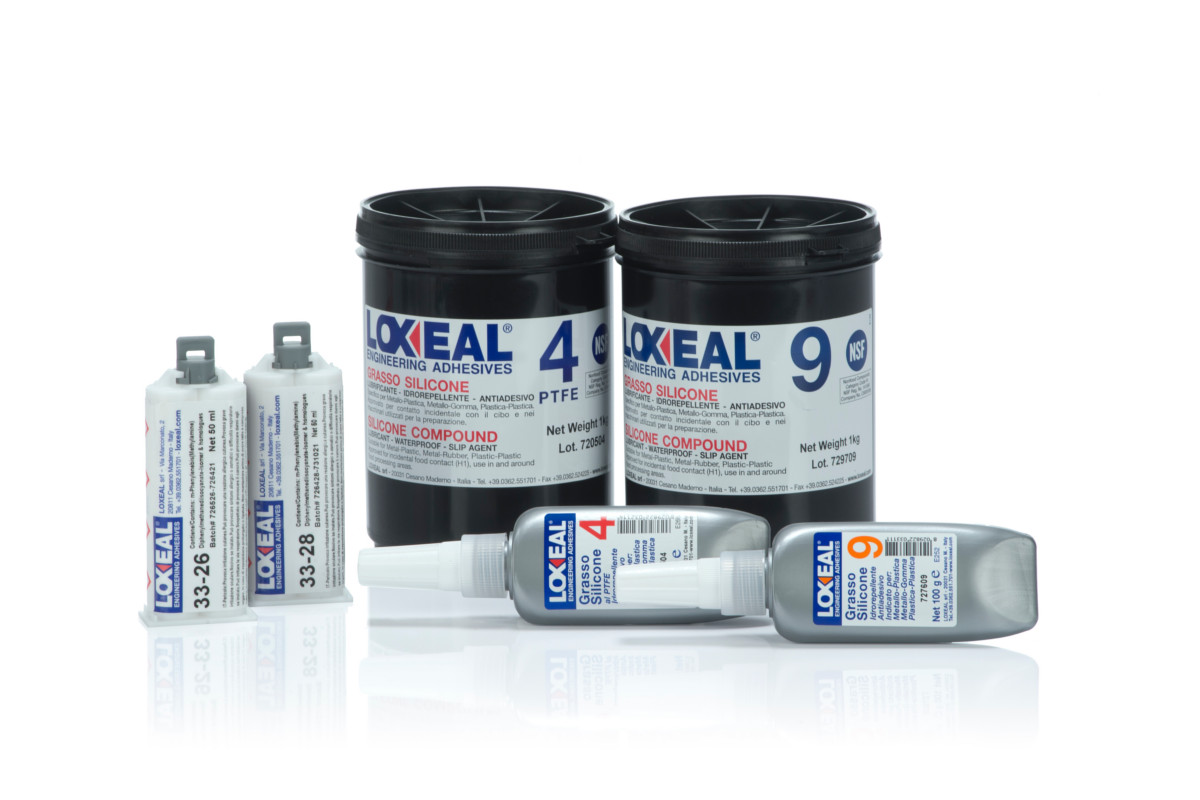 Create a flexible film with good resistance to shocks, static loads and temperature variations.
Bonding are resistant to water, oil and hydrocarbon.
Excellent temperature resistance up to +100°C with peaks of +120°C.
Composite
Metal
Wood
Glass
Plastic
Silicone greases are waterproof, suitable for use in contact with potable water and food. They are resistant for use with temperatures up to +200°C, provide low friction coefficients between metals, rubber, plastics and do not cause rubber gaskets to swell.